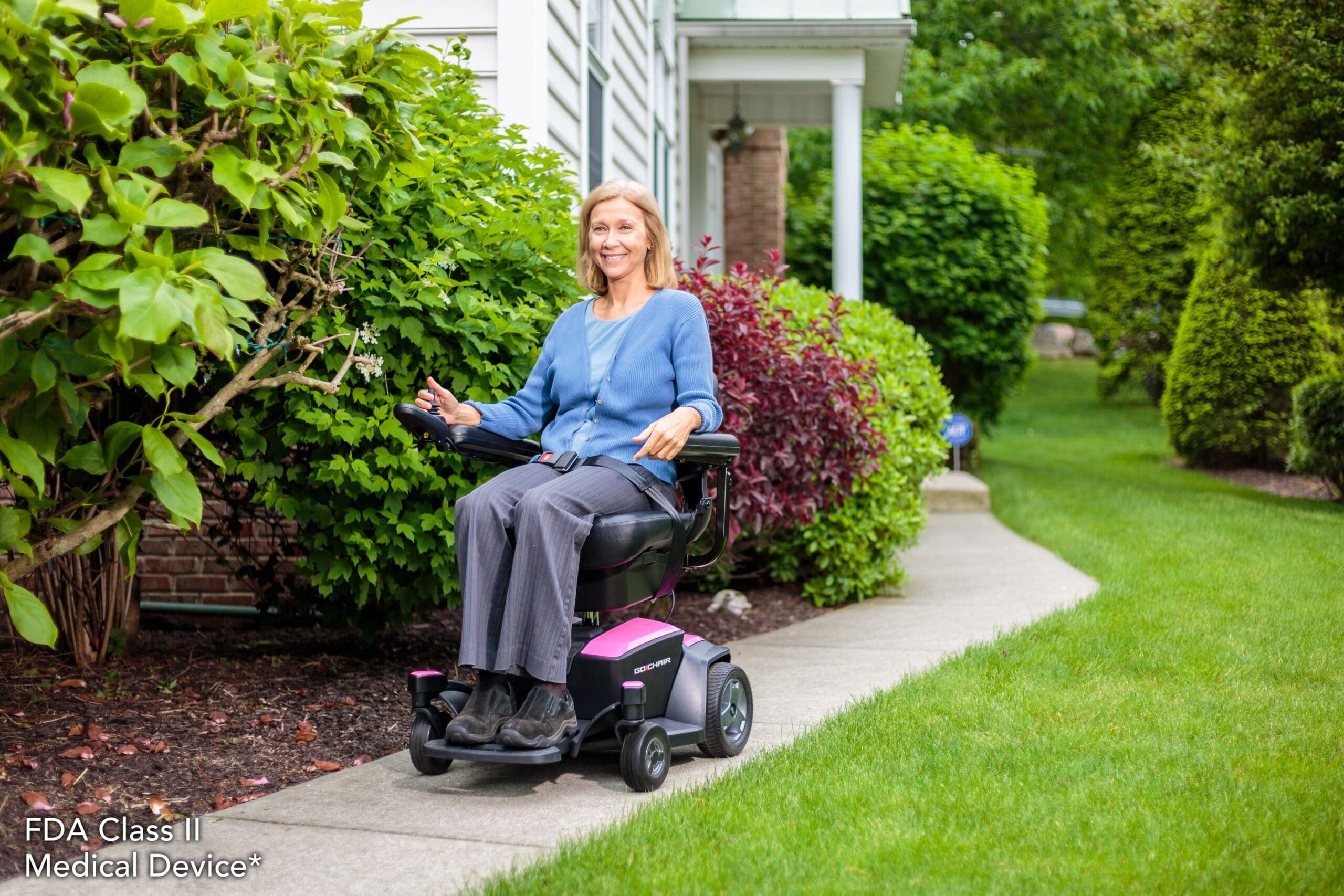 In-Home Service Calls
Call our store today to schedule a in-home service call for any of your mobility needs.
Mobility Repairs & Installations
Bring your mobility equipment into our local store for troubleshooting and minor repairs if you are experiencing malfunctions. We will arrange for your unit to be fully tested and diagnose.
Maintenance
We offer routine equipment maintenance and battery testing for a variety of mobility equipment. Contact us today to schedule a maintenance check up or visit our local store.
Mobility Equipment Repair Services
At AME Supplies and Repairs, we take pride in offering top-notch service for all of your mobility equipment needs, whether it's a major repair or a minor adjustment. Our team of trained professionals is committed to providing you with the highest quality of care and attention, no matter the scope of the job. We understand how important your mobility equipment is to your daily life, and we want to ensure that it is always functioning at its best. You can trust us to deliver reliable, compassionate service that meets your unique needs and exceeds your expectations. Our specialty lies in repairing equipment such as:
We are able to perform repairs on your mobility equipment, even if you didn't purchase your mobility device from us, we'd be glad to help. When you call requesting a repair, please provide as much information regarding your damaged equipment as you can, in order for us to accurately service your needs. 
Service Rates:
Standard Labor Rate: $95 per hour 
In-home Service calls: $180 Flat Fee* (including 1 hr of labor for the first 50 miles)
Areas 50-100 miles from our location will be subjected to additional fees
Customer Drop Off: $75 Evaluation fee
Homecare Hospital beds and Stair Lifts are subjected to an additional fee* ( including 1 hr. of labor for the first 50 miles)
Parts are not included in service call fees and will require additional payment just for the required parts.*
Service Calls include: minor/major repairs, travel fees, adjustments and troubleshooting/diagnosing problems. Prime locations including areas 5-25 miles from our location will receive Prime Locations Discounts (up to $55 off) on In-home service calls.
Maintenance Contracts Coming Soon!
Please check back on this page in the future as we will be offering Annual Maintenance Contracts to our customers within the near future.
Serving the Northern New Jersey Regions
– Service Areas – 
West Orange, NJ
Maplewood, NJ
Montclair, NJ
Glen Ridge, NJ
Bloomfield, NJ
Millburn, NJ
South Orange, NJ
Nutley, NJ
East Orange, NJ
Newark, NJ
Harrison, NJ
Kearny, NJ
Caldwell, NJ
Irvington, NJ
Chatham, NJ
Berkeley Heights, NJ
Fair Lawn, NJ
Woodbridge, NJ
Clifton, NJ
Fort Lee, NJ
Paramus, NJ
New Brunswick, NJ
North Bergen, NJ
Jersey City, NJ
And More!
We appreciate 24-48 hrs notice; however, we will do our best to accommodate any short-notice repairs or emergency trips. If you require immediate assistance please contact us via the service request form below or call us at 862-233-7292. 
Give us a call, or fill out a service request form below. We look forward to earning your business!
Do you repair any type of scooters?
We repair mobility and travel scooters. We currently repair equipment only from our partnered brands/ manufacturers.
How long does repairs typically take?
Basics mobility repairs typically take 1 to 3 business days if required parts are in stock. However, repair times may vary depending on the availity of parts from the respect manufacturers. 
How often should I service my scooter?
Most mobility scooters and wheelchairs should be serviced atleast once or twice a year. It is important to keep your mobility devices properly maintained throughout the year.
Do you offer guarantees on repairs?
Yes, we offer 3 months guarantee on all our mobility repairs. However, the conflicting issue must be the same as the previously addressed issue.